The Best-Life Club
A Membership For Your Mindset
Kick self doubt to the curb, step into your baddest self and live a life full of clarity, fun and purpose.
Skip The Deets, Sign Me Up!
You came here to kick ass, build your dream life and be happy AF.
Is your powerful soul sick of:
Tossing and turning over decisions, confused about what you really want
Ticking life's boxes: career, finances, family but still feeling burnt out or bored
Letting self doubt hold you back from going for your dream job, starting that business or stepping up at work
Knowing you're capable of so much more but feeling so stuck in "normal" you don't even know where to start
Letting people overstep boundaries, others opinions control your life and negative self talk drag you down
Gurrrl, you were MEANT for more.
Is your powerful ass ready to:
Wake up every day with total clarity and excitement about the life you're living
Finally admit and allow what you TRULY want, no matter how fucking wild it is
Ditch the self doubt so you can finally start that business, go for that promotion, show off your smart AF ideas at work or sing with Beyonce confidence at the next Karaoke night
Attract the best relationships of your life because you won't accept anything less
Learn to trust your intuition and love yourself so you can show up authentically without guilt, shame or fear ever again
Heck Yeah - Let's Do This!
The membership that takes life from 'okay' to freakin' awesome.
Every Month You'll Get:
A New Topic: a non-negotiable for living your best life; from relationships and boundaries to manifestation and finding your purpose. We keep it juicy!
Two Parts: released throughout the month to ensure it fits even the busiest schedules
A Workshop: to dive deep on the perspectives, habits and actions we need, to take this area to best-life status.
A 'Learn + Release' Workbook: where you will gain awareness into your own life and uncover all that holds you back
A 'Re-frame + Take Action' Workbook: to rewrite your story and adopt the beliefs and habits of the person you truly want to be and the life you really want to live.
A New Tool: breathwork, meditation, tapping and other modalities to help you physically release the BS or re-program your belief system
A Group Action Step: an action you can take RIGHT NOW, with the support of your best life team to guarantee progress every month.
What's Happening For The Best-Life Babes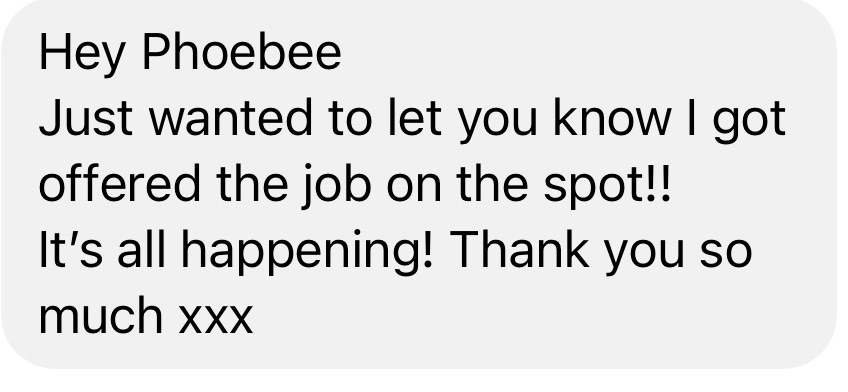 More Of An ALL-IN Kinda Gal?
Pay In Full and SAVE!
Ready To Roll, But Got A Few Q's?
The Best Life Membership is designed to support your schedule, with 24/7 access to the content, a drip feed so you're never overwhelmed and straight to the point action steps!
Are the calls and workshops live or recorded?
How much time will this take each month?
Do I need the coaching calls or just the membership?
How will the content be delivered?
Is there a membership lock in?
What's Happening For The Best-Life Babes

We're buildin' BEST LIVES out here
Stop feeling like:
You're gonna end up in the same boring grind your parents did
You'll be stuck retiring on a budget in the nursing home
You're never gonna find your purpose and are destined for a 9-5 til ya die
You're gonna doubt yourself forever and let life pass you by
And start:
Owning ya freakin' power and going after ALL that you deserve
Being your whole damn self and proud of it
Letting life happen FOR you and viewing the world through the lens of opportunity for your joy, happiness and success!
About Your Coach,
Phoebee Walpole
I'm your cheerleading, confidence-boosting bestie, here to help you see how absolutely limitless you are so you can leave monotony in ya dust and live a life that makes you wanna shout from the rooftops every day!
Phoebee has been running businesses and coaching humans in health, wellness and reaching their goals for over 10 years. She's completed numerous programs and qualifications in health, fitness, mindset, breathwork, meditation and continues to learn as much as possible to better coach the minds and confidence of the women she supports. You'll be in good hands to experience a mindset overhaul and finally see life as the beautiful ocean of opportunity it is!